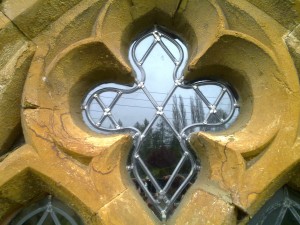 PRESERVING BRITISH HERITAGE SINCE 1958
Three Spires Glass takes great pride in restoring and maintaining Historical architecture including Grade I & II Listed buildings. Our experienced craftsman are skilled in traditional methods and techniques for replacing Period glass and fenestration. Read on to discover some of the ways we help to preserve our country's rich heritage…
TRADITIONAL WINDOWS
We work with the Church, Architects and Historical Preservationists to repair and replace all types of traditional and Period style windows including timber, steel and iron.
We supply and install bespoke windows and doors and also perform remedial work on existing timber. Our skilled carpenters work with diligence and care to restore Period timber products, matching the original wood and creating a seamless finish.
STAINED GLASS AND GENUINE LEADED LIGHTS
We repair and rebuild all types of traditional Stained Glass and Leaded panels. For panels which have sustained extensive damage, our skilled craftsman salvage as much of the origina

l glass as possible for re-use. All broken panes are then carefully replicated to produce an exact match. Once rebuilt, the old and new panes blend perfectly, restoring the panel back to its original condition.
Equally important as the precise rebuild of Leaded panels is their professional removal and installation. Our specialist Glaziers work with all types of aperture including timber, metal and stone, using specific glazing methods relevant to the aperture and restoring the architecture to its original, pristine condition.
These combined services enable us to manage the complete restoration process from start to finish. By using traditional glazing techniques, coupled with modern approach to safe working practices, ensures we work both professionally and carefully restoring yesteryear's Glass artistry to be admired for generations to come.
"May I take this opportunity of thanking you for the work you have carried out on the window. Maureen the Churchwarden who was in Church with your workmen was absolutely blown away by the work – I don't think she knew what to expect! Many other members of the congregation have also expressed their surprise at the work you have done. It almost got to the point of having a 'Guess the broken window' game at the recent Summer Fayre. A lot of people couldn't tell which one had been repaired. Thank you once again for your work."